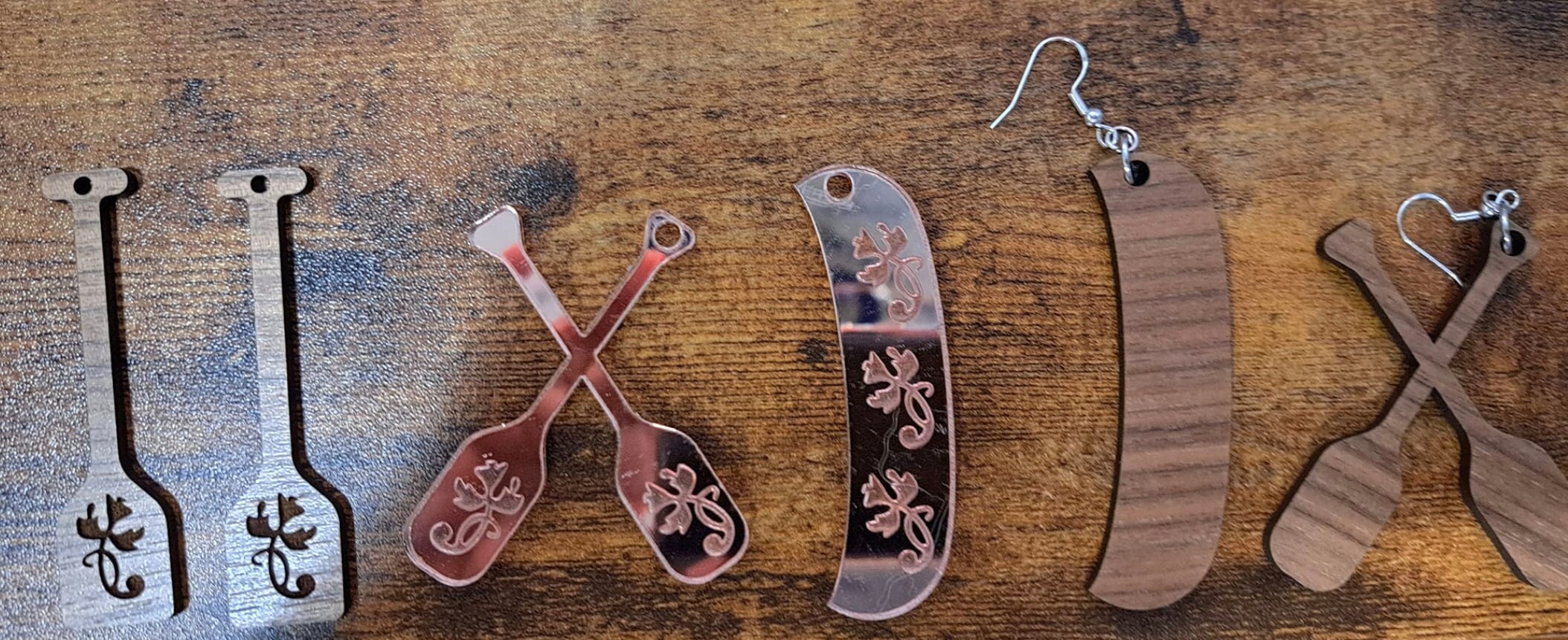 Combatting issues in my present day life with feelings of sadness, anger, rage, joy, all of those emotions. I believe that healing is important and I believe wholeheartedly that building a health promotion foundation that embraces bio-psycho-socio-spiritual-ceremonial approaches and traditional medicine can help focus when your spirit is low. 
Listening to the canoe songs of Pura Fe and many others for the last 10 years, I have been inspired to create these canoe earrings. Trying to release the hurt and anger of hiding who we were as a people to survive, I wanted to help our Southeastern Women, Men and Children reclaim their ancestry, history, purpose and culture that was stolen from us so many hundreds of years ago. 
I am stepping out and creating contemporary trendy Indigenous jewelry that's infused with elements of my river and coastal indigenous peoples who are of ancestry of Occaneechi-Saponi, Tuscarora and Nansemond (combining all three, Siouan, Hodinöhsö:ni' and Algonquian) in these pieces I design.
I like to wear long dangly earrings that have a deep connection to ancestral strength and courage. Whether it is paddles, canoes, hands, moccasins, you will get a uniquely inspired and designed piece. 
Mosnukhe Nomp is committed to aligning human law with the laws of the natural world through our work with indigenous communities. Reclaiming our traditional activities depend on water for transportation, drinking, cleaning, purification, and provide habitat for the plants and animals we gather as medicines and foods. 
I look forward to working with each of my customers and taking this journey on our path together Stay tuned.